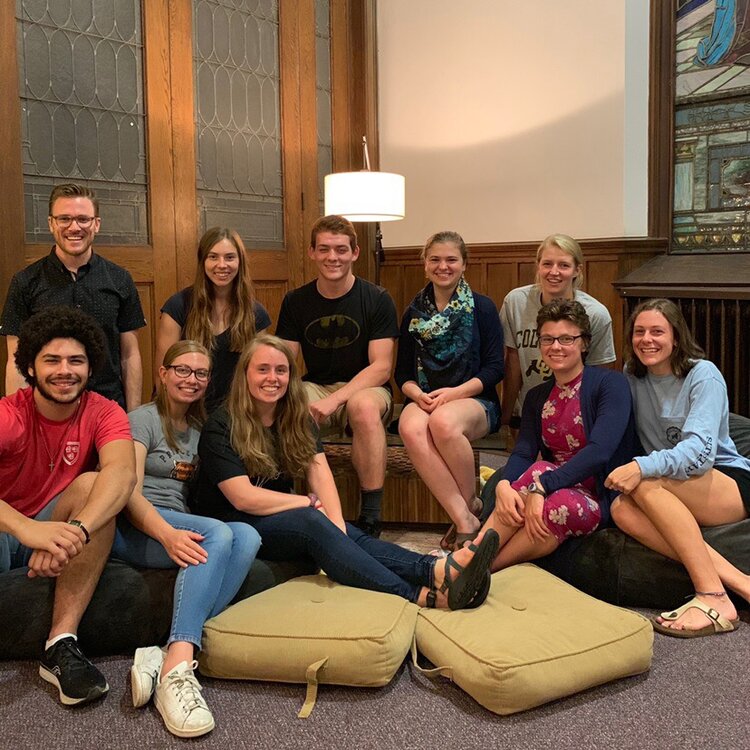 "A safe and loving place to grow."
Faith Through Fellowship
The Wesley Foundation provides a progressive Christian community for students to meet for food and fellowship in a weekly group setting. Valuing questions, not conformity, our meetings encourage curiosity and open discourse. We engage in our faith in a variety of ways — praying, looking closely at scripture, sharing personal stories, discussing current events, and grappling with complex issues. Previous themes The Wesley Foundation has explored include human sexuality, farming/agricultural metaphors in the Bible, and the Book of Job.
In addition to our weekly meetings, we also host fun activities like study breaks, game nights, movie nights, and trips to get ice cream!
Our group meets weekly on Tuesday nights at 8:30 pm in the café space of the Princeton United Methodist Church at the far corner of Nassau Street and Washington Streets, between CVS and the Princeton Garden Theater.